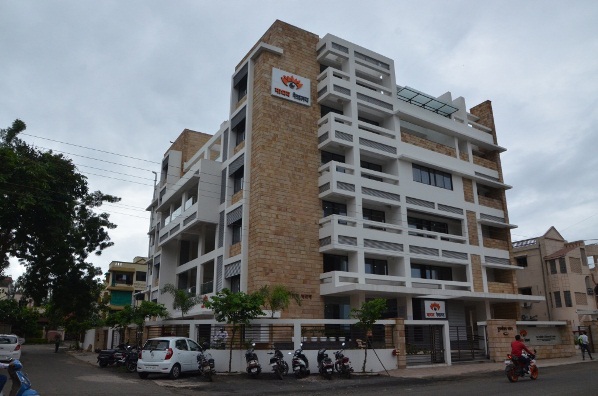 Ground Floor

comprises basic amenities. It has Registration counter, help Desk, Pharmacy, Optical shop, café and a clock room, service and waste disposal have been allotted individual rooms, keeping safety and hygiene in mind.



First Floor

we have 3 OPD, 8 Consultation Cabins, 1 Casualty Room for emergency cases and Low vision Room. The Terrace garden makes waiting less tiring.



Second Floor

is Planned in two parts, the first comprises of Diagnostics section with four Examination Cabins. It also accommodates a Hi tech Laboratory with its individual waiting area. The other half of the floor houses a separate access lobby and circulation core for the doctors and staff in order to ease their movement. It also have the Administrative section, dining hall, utility spaces for doctors, nurses and technicians.



Third Floor

comprises of day care units and impatient accommodation facilities, with six spacious rooms. 22 patient beds with washroom facilities. Nurse stations are located centrally to have an effective control. It also accommodates the trust office.



Fourth Floor

accommodates Pre- operative care unit, Post-operative care unit, three state of the art Operation theatres, and one Lasik Operation Theatre with supporting activities like OT store, Instrument wash/ sterilization and Doctors lobby.